During my visit in Germany in July, I had the possibility to spend two days in Helfta Monastery. It is located in Lutherstadt Eisleben, a small town with many sites of UNESCO World Heritage status.
The monastery had its first period of prosperity in the Middle Ages, when the famous female mystics Gertrud von Helfta and Mechtild von Hackeborn lived there. Monastic life ended after the reformation in 16th century. During the socialist period, the area was used by the DDR state for industrial livestock farming (VEG). The church building was almost decayed and the property was in a disastrous condition, when some initiatives joined with the goal to restore the monastery in 1992. The reconstruction works started in 1998 and are still ongoing. They have been supported by many enthusiastic people. Since 1999, the monastery is home of a Cistercian women's community. The monastery offers retreats and seminars. The beautiful monastery yard and the garden with its wonderful living labyrinth made of flowers and shrubs are open for the public.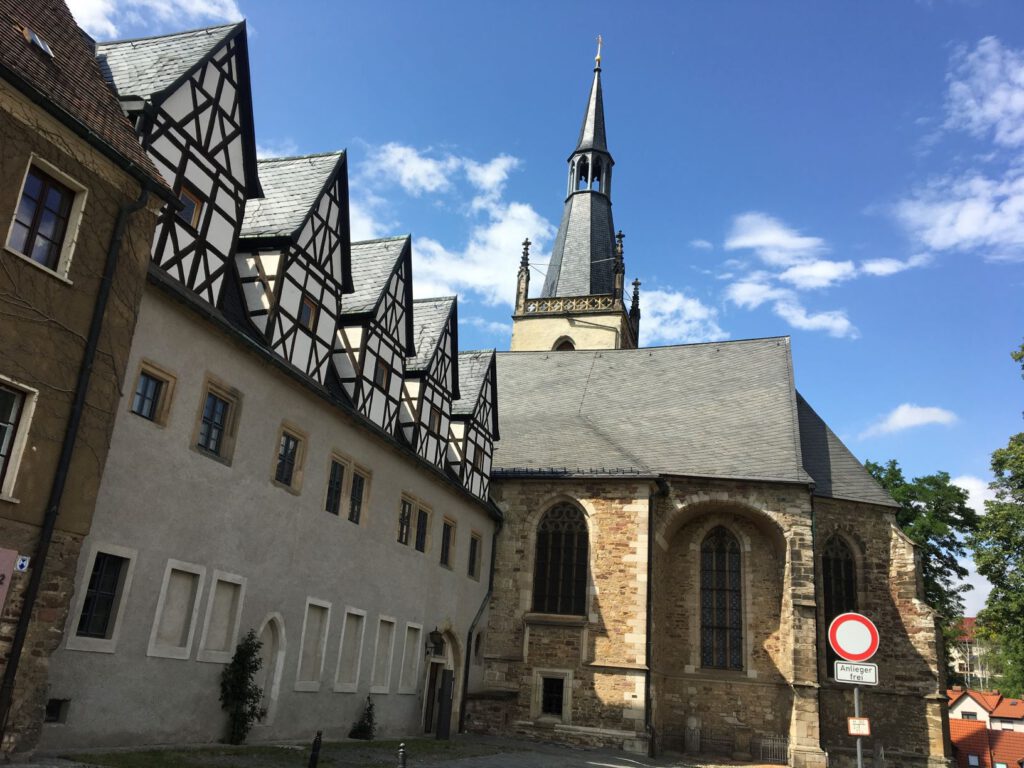 After the visit in Helfta Monastery, I went on a 2-days-pilgrimage along the Via Romea, from Gotha to Schmalkalden.